Description
This limited pair of Wow Wau Bulan Heels reminds us of our childhood where we ran in the field flying our kites. Wow Wau Bulan Heels is a piece from machino Exclusive collection.
Wau Bulan is a 100% handcrafted kite that is traditionally flown in Kelantan. Other than hibiscus, Wau Bulan is also one of Malaysia's national symbols. The crescent shape of the lower section of the kite resembles moon, and that is how it got the name Wau Bulan. Flown in the sky, Wau Bulan will look like a rising crescent moon.

Wardrobe suggestion: The Wau Bulan prints on Wow Wau Bulan Heels brings your white t-shirt and long blue jeans to another level. Wear Wow Wau Bulan Heels with your outfit and you'll get all the 'wow's.
100% handcrafted with sincerity and patience.
Details
Material:
Heel Height:
Size Guide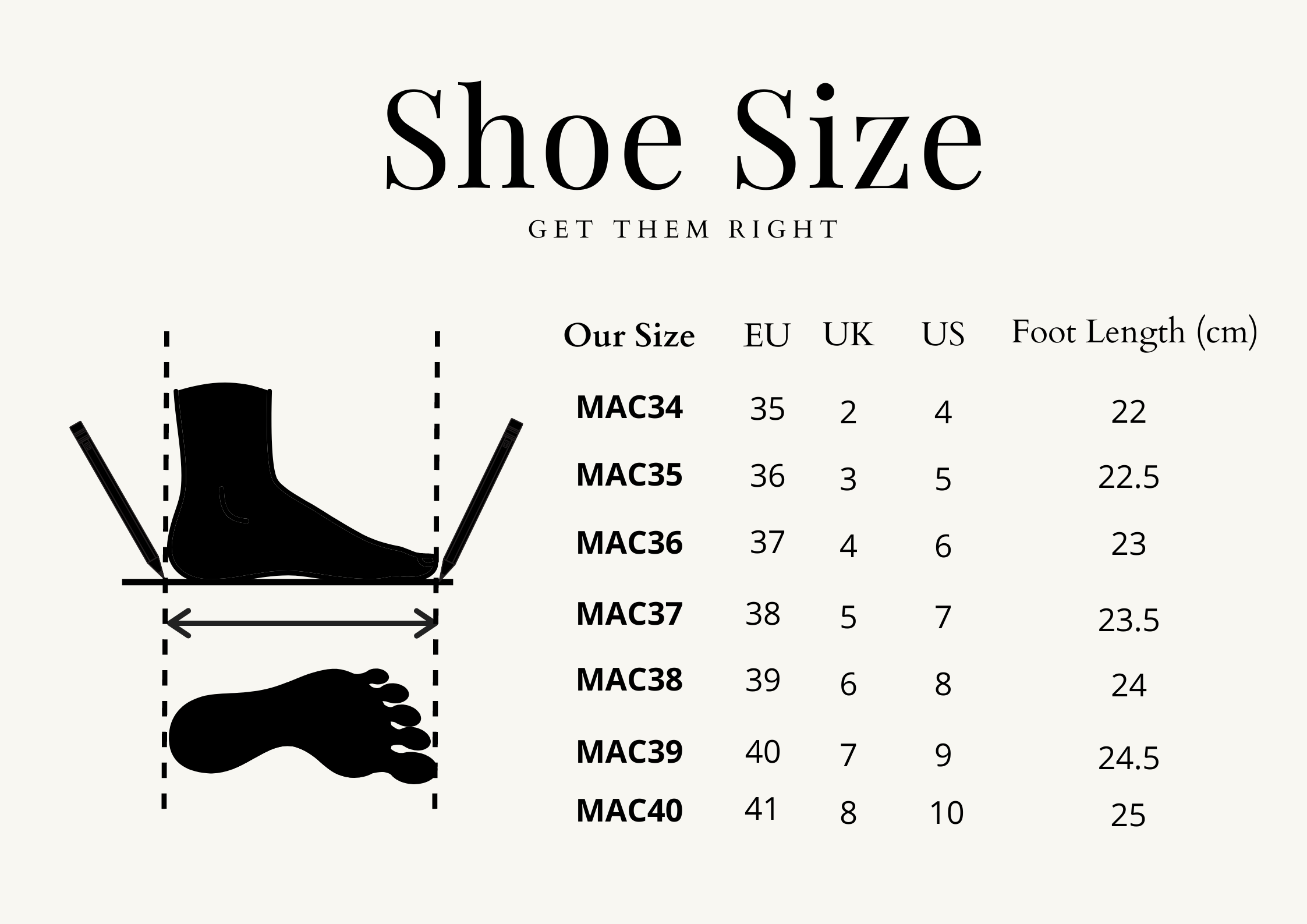 Please note:
As our shoes' cutting is longer, our shoes are one size smaller than Europen shoe size. Example: usual size: EU37 = MAC36.

Same shoe sizes but different styles/ cutting may not give you the same comfort level

The size guide above is an estimation, the actual size varies as it depends on styles/ cutting.

Foot length in the size guide above is an estimation.

The information above are recommended guidelines only.
Care Tips
For songket/ fabric, wipe the material with a damp cloth.

For vegan leather, wipe with the insole with a damp cloth or paper towel. Store in an airy cupboard.

For genuine leather, wipe with a damp cloth or paper towel. Store in an airy cupboard. Never use heat to dry leather shoes.

If contact with water, wipe the shoes with a piece of dry cloth or paper towel and air dry them.

To keep the toe part of the shoes in shape, stuffing with newspaper may help.

To reduce shoe odor, wipe the insole with a damp cloth and some soap. Then, air dry the shoes.