Description
This time, we decided to name our shoes what we should practise daily. So introducing you to Self-Care Flats – Double transparent straps flats with sandy beige vegan leather.
This piece is from our 1st collection-campaign - "Be Your Own Valentine" to raise mental health awareness and learn to practise self-care. One of the practises on the self-love journey is to be transparent with yourself; to validate your feelings. We can't go out to party now, so let's party with ourselves and blast our favourite music at home. Dress up, put on your favourite shoes, and dance!
Wardrobe tip: Pair Self-Care Flats with any casual outfits!
For every pair sold during this campaign, we will donate RM5 to Befrienders KL under your name, a not-for-profit organisation that offers emotional support 24/7 for those who need someone to talk to. You can also find out more about Befrienders KL on www.befrienders.org.my
100% Handcrafted in Malaysia.
Details
Material:
Elastic Clear Strap

Microfiber etc
Heel Height:
Size Guide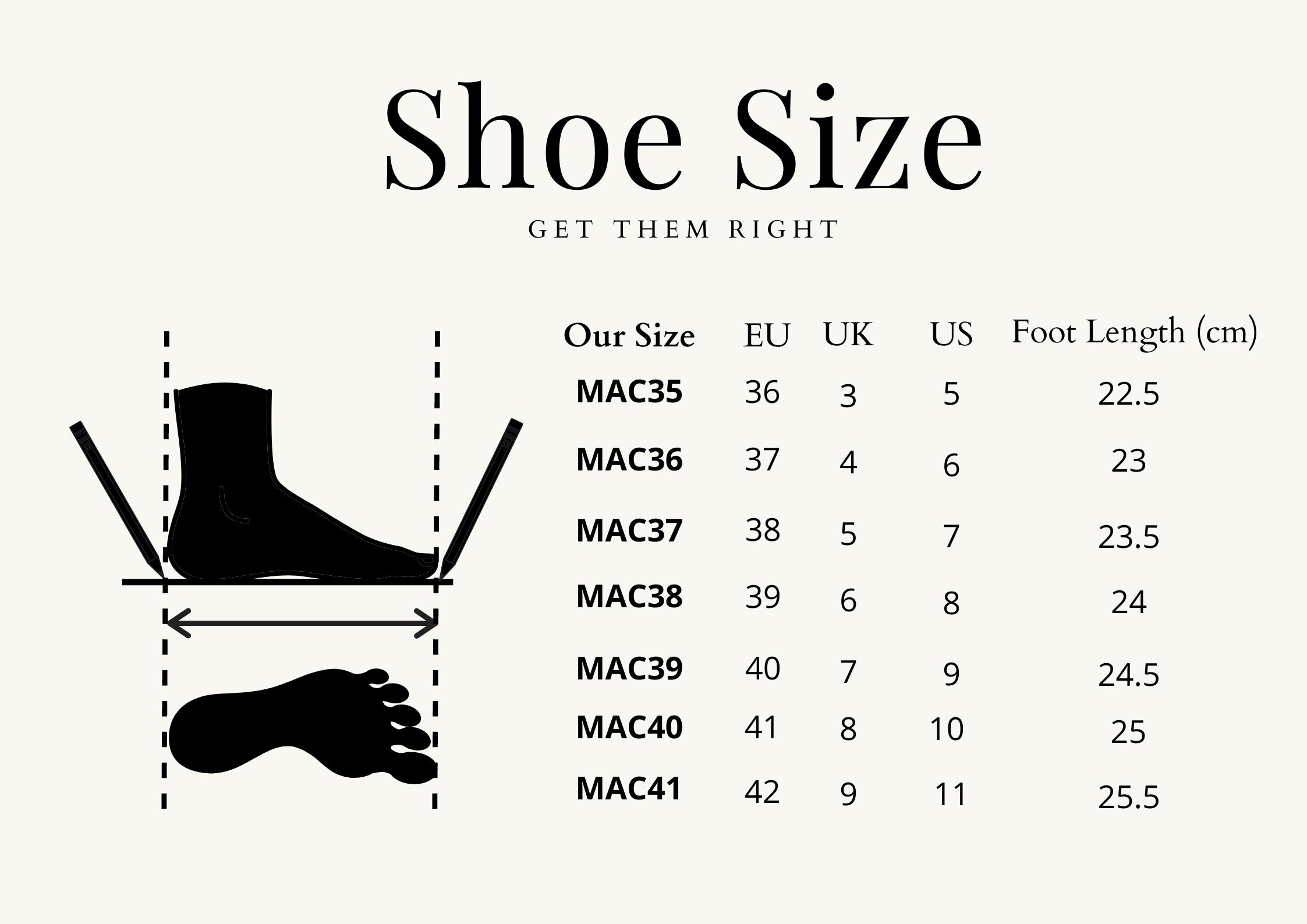 Please note:
As our shoes' cutting is longer, our shoes are one size smaller than Europen shoe size. Example: usual size: EU37 = MAC36.

Same shoe sizes but different styles/ cutting may not give you the same comfort level

The size guide above is an estimation, the actual size varies as it depends on styles/ cutting.

Foot length in the size guide above is an estimation.

The information above are recommended guidelines only.
Care Tips
For songket/ fabric, wipe the material with a damp cloth.

For vegan leather, wipe with the insole with a damp cloth or paper towel. Store in an airy cupboard.

For genuine leather, wipe with a damp cloth or paper towel. Store in an airy cupboard. Never use heat to dry leather shoes.

If contact with water, wipe the shoes with a piece of dry cloth or paper towel and air dry them.

To keep the toe part of the shoes in shape, stuffing with newspaper may help.

To reduce shoe odor, wipe the insole with a damp cloth and some soap. Then, air dry the shoes.