Reeya Sunny Songket with Heart of Athena Earrings Bundle
Description
Reeya, ankle buckle heels with cross-wrapping knot design. The cross-wrapping knot design reminds us of how families bond is strong; to always be there for one another, to always be your support. Yellow songket with silver threads, Reeya Sunny Songket Heels represents the brightly shining Sun that provides us warmth and light.
We are so honoured to have Heart of Athena collaborate with us for this year's Raya collection! Heart of Athena is a handmade business based in South East Asia. Every pendant and charm is made from scratch. Match your machino shoes with earrings from Heart of Athena this Raya!

Wardrobe suggestion: Pair Reeya Sunny Songket Heels with dark-coloured outfits.
💚 Raya wardrobe suggestion: Pair Farah Songket Heels with baju in purple, yellow or blue.
Click here to see Reeya in other colours.

100% Handcrafted in Malaysia.
Limited pieces only.

Details
Material:
Heel Height:
Size Guide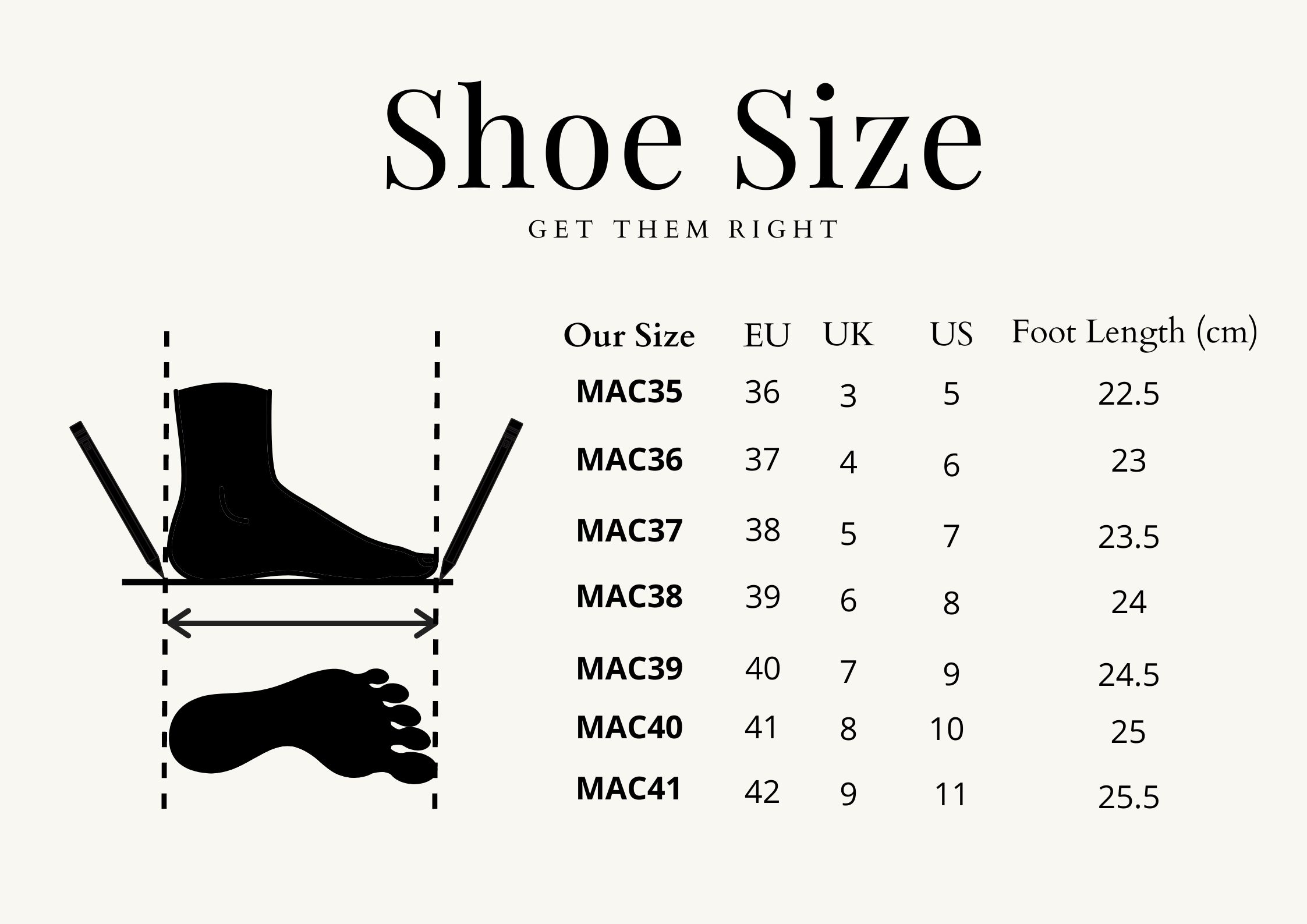 Please note:
As our shoes' cutting is longer, our shoes are one size smaller than Europen shoe size. Example: usual size: EU37 = MAC36.

Same shoe sizes but different styles/ cutting may not give you the same comfort level

The size guide above is an estimation, the actual size varies as it depends on styles/ cutting.

Foot length in the size guide above is an estimation.

The information above are recommended guidelines only.
Care Tips
For songket/ fabric, wipe the material with a damp cloth.

For vegan leather, wipe with the insole with a damp cloth or paper towel. Store in an airy cupboard.

For genuine leather, wipe with a damp cloth or paper towel. Store in an airy cupboard. Never use heat to dry leather shoes.

If contact with water, wipe the shoes with a piece of dry cloth or paper towel and air dry them.

To keep the toe part of the shoes in shape, stuffing with newspaper may help.

To reduce shoe odor, wipe the insole with a damp cloth and some soap. Then, air dry the shoes.