Description
"Merahmu membara semangat waja Putihmu bersih budi pekerti Kuning berdaulat payung negara Biru perpaduan kami semua......", doesn't this song remind you of the time we sang it with our friends in the school hall?
Selamat Hari Kemerdekaan ke-64, Malaysia! In conjunction with the 64th Merdeka celebration, we have curated this special piece - Ilina Gemilang. The colourful straps are inspired by the colours of Jalur Gemilang.
Red symbolises bravery and strength; White for honesty and nobility; Yellow for Malaysia's royal sovereign; Blue for the unity of Malaysians ❤️🤍💛💙
Comes in flats too.
100% Handcrafted in Malaysia.
Limited pieces only.
Details
Material:
Satin Silk

Vegan leather

Microfibre etc
Heel Height:
Size Guide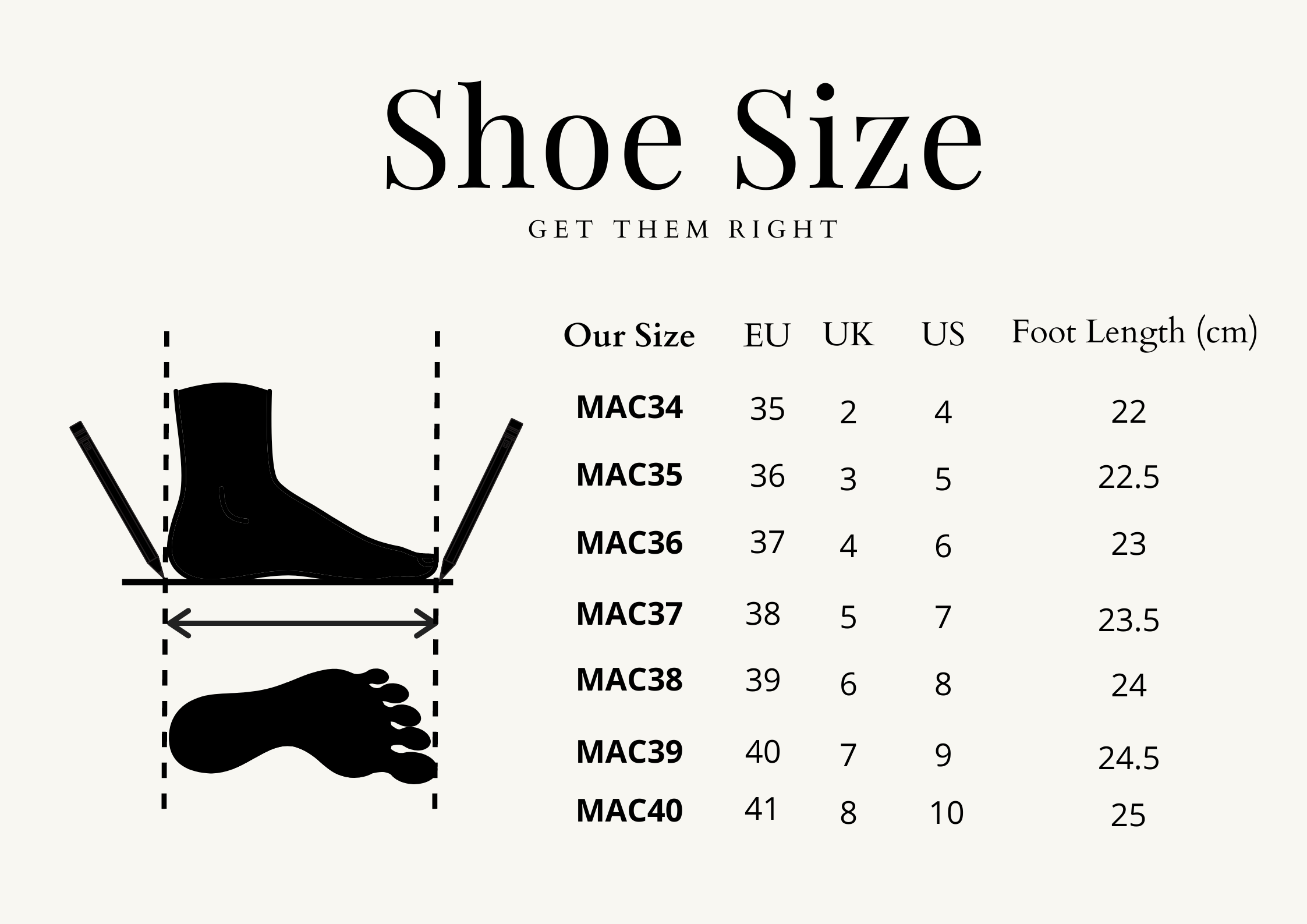 Please note:
As our shoes' cutting is longer, our shoes are one size smaller than Europen shoe size. Example: usual size: EU37 = MAC36.

Same shoe sizes but different styles/ cutting may not give you the same comfort level

The size guide above is an estimation, the actual size varies as it depends on styles/ cutting.

Foot length in the size guide above is an estimation.

The information above are recommended guidelines only.
Care Tips
For songket/ fabric, wipe the material with a damp cloth.

For vegan leather, wipe with the insole with a damp cloth or paper towel. Store in an airy cupboard.

For genuine leather, wipe with a damp cloth or paper towel. Store in an airy cupboard. Never use heat to dry leather shoes.

If contact with water, wipe the shoes with a piece of dry cloth or paper towel and air dry them.

To keep the toe part of the shoes in shape, stuffing with newspaper may help.

To reduce shoe odor, wipe the insole with a damp cloth and some soap. Then, air dry the shoes.