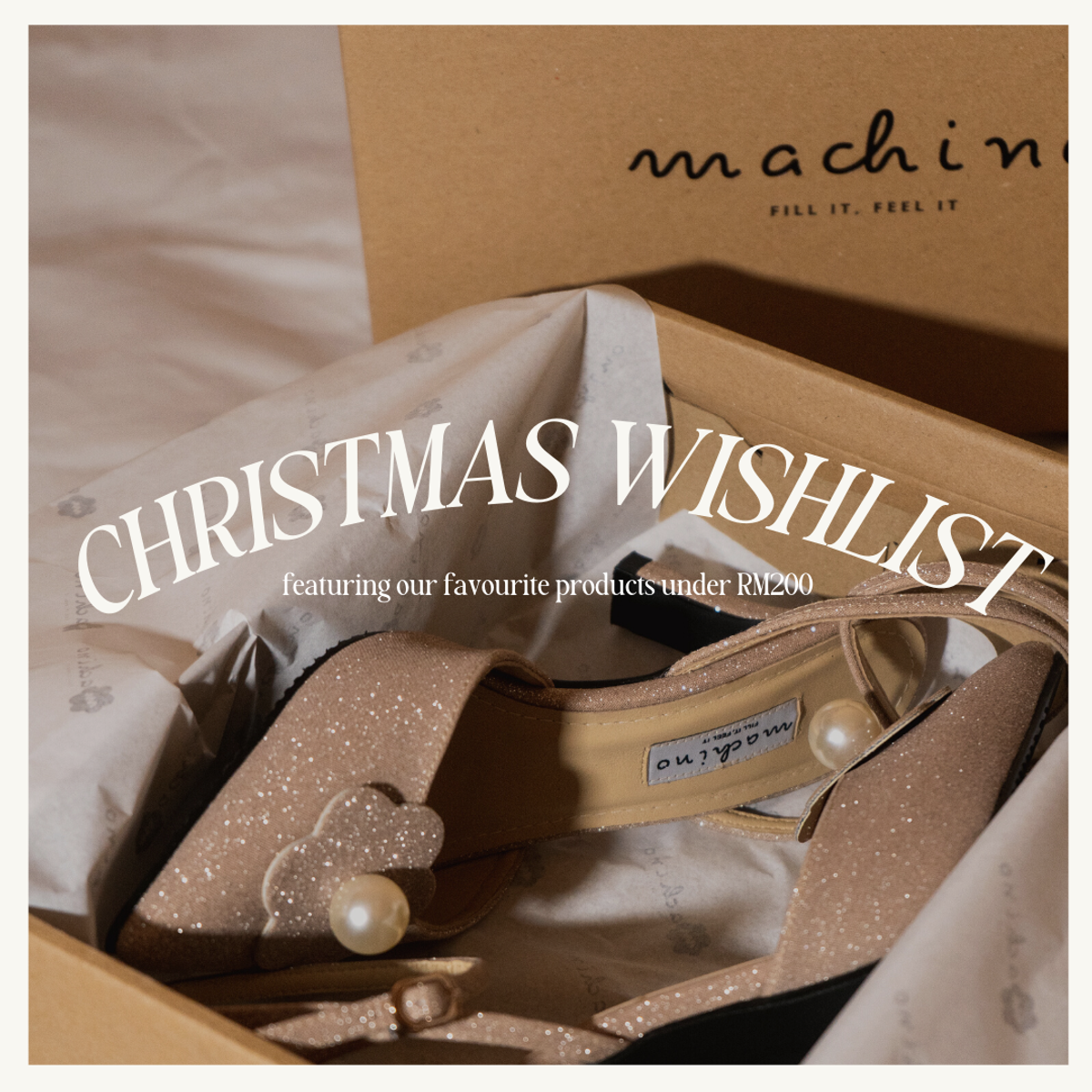 These are our top 5 brands for Christmas shopping! Our top picks are below RM200!
Machino - Hana Flats Glowing Season RM138
A pair of good shoes is the best thing you can buy for yourself and others! Our Hana Flats Glowing Season would be the perfect choice for you, your friends and your family. The Hana Flats are such comfortable shoes that you could go anywhere and everywhere in them. They also come in 4 lovely shades which are Green, Purple, White and Beige. You'd be able to pair them with the majority of your wardrobe and our iconic Hana flower gives your shoes a little spark of special
Hanya - Dewi Linen Wrap Skirt in Oat, RM 179
Another great addition to your wardrobe would be Hanya's Dewi Linen Wrap Skirt! It's such a staple and unique skirt that would be a perfect match with most of the tops you already own! Let your styling and fashionista imagination run wild with this versatile wrap skirt. Feel free to dress it up or even dress it down any way you want! You have the creative freedom
Nazifi Nasri - Beige Beret Bag RM155
We always say that an outfit is never complete without a good pair of shoes, but to elevate your look, even more, would be to pair it with a signature handbag! Our personal favourite handbag brand at the moment is Nazifi Nasri They have an amazing range of sleek and gorgeous bags with such amazing neutral shades that you can pair them with any outfit or even shoes. We chose the Beige Beret Bag as it would match so well with our beige shoes, as we know that they're your favourite shade as well!
Gung Jewellery - Dew Pearl Gold Bracelet RM199
Jewellery is a girl's best friend! We love the detailed designs of Gung Jewellery's pieces. Ranging from anklets to earrings, even to bracelets, their pieces would be a stunning fit to your wardrobe! We've had our eye on the Dew Pearl Gold Bracelet as it brings together the best of both worlds between the pearl beads and the 18k gold-plated beads Just as those two worlds collide, accessorising your stunning #ootd with some jewellery makes all the difference. Especially when you pair it with our sparkly heels. It would make your outfit pop 10 times more!
Sephora Malaysia - Wishing You Set Of 2 Outrageous Intense Lip Plumpers (Holiday Limited Edition), RM 119
Now that you've got your outfit settled, it's time to seal it all in with stunning lipgloss! We're currently obsessed with Sephora's Lip Plumps from their Wishing You collection. With your shining jewellery, you would need to pair it with shining lips These lip pumpers would make your lips look so moisturized and dazzling that everyone would stop just to take a look!

Now that you've got your entire outfit and Christmas Wishlist settled, don't forget to tag us when you're rocking these stunning looks!